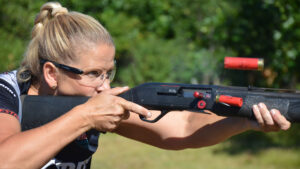 Exploring the wilderness can be an exhilarating and rewarding experience, but it also comes with its fair share of risks. As you venture into the great outdoors, you may encounter wild animals, potential threats from other humans, or simply find yourself in a vulnerable situation. To ensure your safety, it's essential to be prepared and equipped with the right security weapons. However, choosing the appropriate tools for self-defense in the wild requires careful consideration to strike a balance between safety and ethical responsibility. Here, we'll discuss key considerations for selecting the right security weapons to protect yourself in the wild.
Legal Considerations
Before delving into the types of security weapons available, it's crucial to understand the laws and regulations regarding carrying and using such devices in the area you plan to visit. Different regions and countries have specific rules governing the possession of firearms, knives, and other weapons. Familiarize yourself with these regulations and ensure that you comply with them to avoid any legal complications during your wilderness journey.
Non-lethal Options
When it comes to self-defense in the wild, prioritizing non-lethal options is generally more ethical and responsible. Non-lethal weapons can effectively deter threats without causing fatal harm to animals …