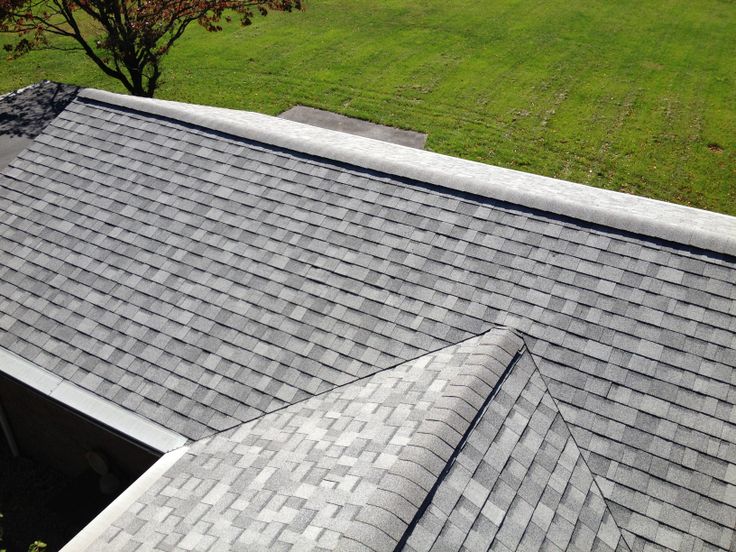 We offer a lifetime workmanship warranty. If you have problems after our repair or installation, it's all on us.
Your roof protects not only the structure of your home but also you and your loved ones. If you've noticed a problem with your Gainesville, Florida, home's roof, such as a leaking spot, you're probably wondering if you can put off having it repaired. Unfortunately, you can't just ignore the damage; it needs to be fixed right away, as neglecting the issue can worsen the situation.
This blog post discusses common causes of roof damage, repair types, tips, and frequently asked questions.
If you are searching for a reputable roofing company to repair your roof in your Gainesville, Florida, home or business, you shouldn't wait any longer and only work with our Worthmann Gainesville roofers you can trust. Our contractors are highly experienced in roof repairs, from big to small, and can handle all types of roof problems. For a free inspection and quote for a roof repair in Gainesville, FL, give us a call today at (352) 472-3228.
Common Reasons to Repair Your Roof in Florida
Leaks
Leaks are common roofing issues in Florida, causing various issues like cracks, loose tiles, faulty installation, and aging. They can cause severe water damage and unsanitary mold growth. If you suspect your roof is leaking, calling one of our professional roofers is the best option to have a roof repair.
Water Intrusion
Florida's high moisture content can cause significant structural damage to your property, particularly from mold growth. If standing water on your roof, such as that from clogged gutters, is present, it must be inspected and repaired promptly. Failure to do so can lead to
costly and time-consuming damage. Call your trusted roofers at Worthmann Roofing for an inspection today.
Damaged Flashing
Flashing is the material that prevents water from pooling on roofs, but over time it can loosen, deteriorate, or crack, making your property vulnerable to rain and moisture. Ensure flashing issues are caught early, and have Worthmann Roofing handle repairs to prevent further damage.
Age of your Roof
Residential roofs typically last 20–30 years but deteriorate over time. If it's been over 20 years, then it is likely that you will need some repairs or general maintenance. Worthmann's professional roofers can inspect the damage and perform the necessary repairs to restore your roof.
Damaged or Missing Shingles
Damaged or missing shingles can cause water damage by providing a place for water to get into your property during harsh weather, like storms. If you notice any damage or loose or missing shingles, don't wait; call the experts at Worthmann Roofing to come to inspect and repair your roof.
Punctures and Holes
If you start to see little amounts of sunshine streaming through the roof, you may have holes or punctures in your roof. These tiny holes will be fixed with help from our roofing experts, as will any damage around the holes.
Types of Roof Repairs
Not all roof damage requires the same type of roof repair work. Here are some of the most common roof repair types:
●         Roof leak repair
The size of the leak and the length of time it's been leaking will determine the final repair cost. A small leak may only cost a few hundred dollars to fix, but if substantial water has gotten into the underlayment, your roof may require structural repairs that cost more.
●         Flashing repair
Roof flashing issues often arise from improper Gainesville roof installation. Since flashing directs water away from flat surfaces like chimneys and walls, incorrectly mounted flashing can cause roof rot. Periodically checking the flashing can address problems, but a professional roofer is likely needed for repair or reinstallation.
●         Roof hole repair
Patching a hole in a roof can be costly, depending on the hole size and type of roofing material.
●         Roof eaves repair
Eaves are the junctions where a home's walls meet the roof. These areas require careful engineering to support the roof and make the home weather-resistant, so repairs are comparatively expensive.
●         Roof fascia and soffits repair
Fascia, the horizontal boards under a roof's overhang, supports gutters and is crucial for proper ventilation. Soffits, and exposed siding, are also essential for ventilation. When you're asking yourself: where can I find soffit and fascia contractors near me? Look no further; contact Worthmann Roofing for a free estimate today.
Roof Repair Tips for Your Residential and Commercial Roof
Regular Inspections
Regular roof inspections are crucial for identifying potential issues before they become major problems, preventing damage, and saving money. Schedule a roof inspection with Worthmann Roofing. Call us at (352) 472-3228 to avoid costly repairs.
Clear Debris
Debris, like leaves and branches, can accumulate on your roof, clogging gutters and downspouts. This can cause water backups, leaks, and damage. Regular debris removal is crucial. Our knowledgeable roof cleaning experts are available to inspect your property and clean your roof.
Check for Leaks
Leaks are prevalent issues on residential and commercial roofs in Gainesville, Florida, caused by damaged shingles, gutters, or flashing. Regularly checking for leaks and promptly repairing them is crucial. Contact Worthmann Roofing's award-winning roof repair services or complete an online form for more information.
Hire Worthmann Roofing and Gutters
When it comes to roof repairs, it's important to hire an experienced professional. A professional roofer will have the experience and knowledge to properly repair your roof with the appropriate materials. Our team of experienced roofers at Worthmann Roofing and Gutters will be able to identify and fix any issues quickly and efficiently to extend the life of your roof.
What Does Worthmann Roofing's Warranty Include?
Our work comes with a lifetime labor warranty, and we send a production team to address any issues after installation.
GET THE BEST GAINESVILLE ROOF REPAIR WITH WORTHMANN ROOFING
You should know now that addressing roof damage promptly is crucial to preventing further damage to your home. To ensure a long-lasting roof, it must be installed by professional contractors and regularly maintained.
We offer a wide range of roofing services, including the repair and replacement of flat roofs, shingle roofs, metal roofs, and more! To learn more about our roofing services, contact us at (352) 472-3228.